Exceptional Service
Buying a home is one of the most important decisions you'll ever make and having the right guidance is vital. Experience and expertise matter…they can make a significant difference to ensure that you not only find the right house but pay the best price. We listen to you, understand your needs, and help you make a well-informed decision to secure the perfect home. Once you identify a property of interest, we will represent your best interests throughout the entire process. From developing an offer strategy and negotiating the best possible purchase price to advocating for you during inspections and seeing the transaction to successful completion.
Market Trends & Reports
At Lisa Maysonet Group - Sotheby's International Realty, we're committed to staying current on today's market. our community reports offer the latest trends and in-depth analysis of local market activity, which we categorize by market and lifestyle. Our clients appreciate the insight on what's happening in their communities of interest, as it helps them make educated real estate decisions.
Local Expertise
At Lisa Maysonet Group, our team has extensive knowledge of the greater Manhattan and Hamptons area real estate market. This includes awareness of properties that are about to be listed and others that are off-market but may be available. We are keenly aware of the nuances which influence value, such as construction quality, materials and craftsmanship. Our team has relationships with the areas finest general contractors, sub-contractors, craftspeople and inspectors. Allow us to be a resource, share our insight, leverage our connections and show you the Lisa Maysonet Group Sotheby's International Realty difference.
Agent Value Proposition
My Competitive Advantage?
My name is Lisa Maysonet. I am a born and raised New Yorker and have 45+ years of real estate experience.
Outside of work my passions include volunteering at my local horse rescue, supporting charities such as the Covenant House, God's Love We Deliver, and advocating for Mental Health Awareness.
My Past Experiences?
In my over 45+ years of negotiating luxury real estate for buyers and sellers I have represented and negotiated over 5,000 deals. I am a strong negotiator, persistent, and relentless with a smile when it comes to getting my clients what they want.
What's my value?
As a result of my strong real estate skills and charitable involvements I developed excellent organization skills, focus on listening to help me understand a clients, and execute the real estate goals of my clients.
How will my clients benefit?
By working with me, sellers are able to leverage my resource and knowledge of all things real estate maximizing their value and protecting their largest home investments. Real estate homeowners will achieve their ultimate home ownership dreams with the least amount of hassle.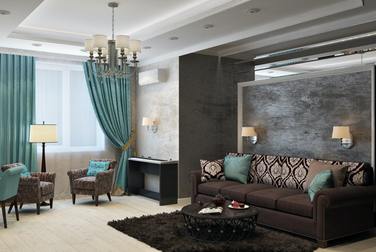 how to buy like a pro
Free Buyer's Guide
Comprehensive Real Estate
Buyer's Guide
How To Buy Like a Pro
If you're in the market for a new home, check out these 11 tips on how to find the best possible real estate deals in your area.
Buyers Tips
Explore our blog for insight about New York real estate and lifestyles you can't find anywhere else! From our custom Manhattan reports with statistics and professional analysis to in-depth neighborhood articles and local tips for living your best life…